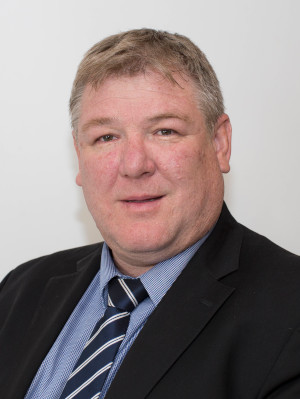 Billy is the Head of Learning & Development and has overall responsibility for the training function, with a specific responsibility for the development of a training regime which ensures that the training needs of the industry are identified and met in line with the country's National Skills Strategy. He has also been an integral player in the drive to raise the standards across the sector through his involvement in the development of industry specific training initiatives and participation on the Expert Group for Future Skills Needs.
Billy has chaired a number of groups and is a key figure in industry as a representative to various bodies including Educators, Social Partners, Industry Sectors, Regulators, Government Ministerial Offices, Trade Associations, Funding Agencies, and Standards Development at both National and International Levels.
With over 20 years' experience in Industry he brings a wealth of knowledge and expertise which ensures the highest level of quality in the services provided.
Breeda Flood is the ICOS Skillnet Operations Manager responsible for the organisation of training and events, finance, budgeting and customer relationship management. She plays an integral role in strategy, planning and implementation of training initiatives for ICOS Learning & Development.
Her background prior to working for ICOS was in event management, advertising, marketing and finance. Her entrepreneurial expertise is evident through her successful ownership of an event management company with clients including Diageo, Nestle, Chanel and L'Oréal. She has international experience in the Irish, UK and South African business sectors.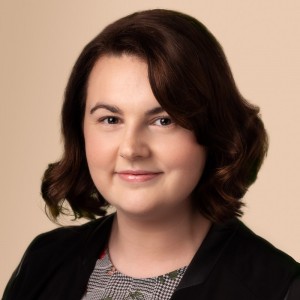 Brónagh Molloy is the ICOS Skillnet Administrator responsible for managing all training records, circulation of relevant documentation to training suppliers, venue bookings, issuing and distribution of certificates, managing online training, updating social media, administration of the ICOS Skillnet website and updating the ICOS Skillnet data capturing programme Sonrai.
Brónagh has a BA Honours Degree in Business & Arts Management from IADT. Prior to working for ICOS she worked in various roles including Arts Administration, Insurance Claims Handling, and Banking Customer Service Agent. Brónagh joined the learning and development team in 2018 and plays a central role in the training wing of ICOS.
Contact Us

"ICOS skillnet has been crucial in supporting the development and delivery of our learning and development within the business."
"Their support in the development of courses has been hugely beneficial with access to industry working groups to help shape the training to best meet our business needs. It is also through the ICOS network that we have been able to access the best trainers available to deliver the training and add real value to our learning and development programmes year on year. Our staff, and the overall business in general, have benefited greatly from ICOS and this is a major factor into our continued support of this network"
Read more
Stephen Hickey - HR Business Partner
Glanbia Agribusiness

"Bandon Co-op are strong advocates of continuous training and without question improved knowledge is an essential component in the skillset of our staff who in turn contribute to the success of our organisation."
"We have been associated with ICOS/Skillnet for a number of years now and the best thing about this partnership is they provide educational course content that is relevant to our specific industry. Recently ICOS/Skillnets developed their own Management Development Programme and was rolled out earlier this year. The key aim of this programme is to improve the capabilities of middle management and those wishing to enter management. Feedbackfrom our participants on the programme to date has been very positive due to the highly interactive learning environment"
Read more
Michael O'Driscoll - Purchasing Manager
Bandon Co-op

"Dairygold Co-Operative Society have engaged with and have been supported by ICOS Skillnet on our Learning and Development agenda over many years."
"From a business perspective we have partnered with the ICOS skillnet network in sourcing and supporting training initiatives across all levels of our organisation. The return on investment and the knowledge transfer have been to the forefront on evaluating all training initiatives. ICOS Skillnet have continually delivered to ensure our training interventions meet the learning objectives through their wide range of training providers. The network and its training providers have a deep understanding of not only the industry but of each member company. I, as HR Manager, look forward to continuing our engagement and involvement with ICOS Skillnet."
Read more
Philip Ducie - Human Resources Manager
Dairygold Co-Operative Society